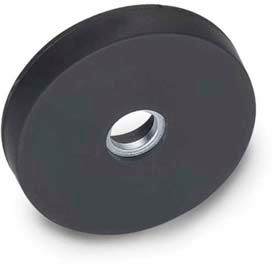 Retaining Magnet Assemblies
Retaining Magnet Assemblies Are Used For Applications Including Commercial, Industrial, Engineering And More.

Retaining magnet assemblies are made of high quality materials for long lasting durability and dependability. Units provide a convenient, non wear method of object stability via magnetic force. Available types include Disc-Shaped w/o Thread, Rod-Shaped w/ Internal Thread, Rod-Shaped w/ Smooth Finish, Rod-Shaped w/ Stud and Rubber Jacket on Magnetic Surface, With Ball Knob w/ Key Ring, With Ball Knob w/ Rubber Jacket, With Countersunk Thru Hole, With Internal Thread and Rubber Jacket and more. Colors are Gray, Red and White. Dimensions vary per model.