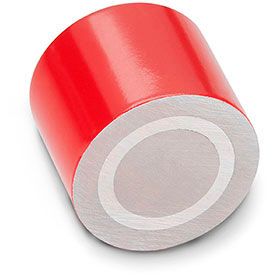 Sandwich Magnet Assemblies
Sandwich Magnet Assemblies Are Used For Applications Including Commercial, Industrial, Engineering And More.

Sandwich magnet assemblies are made of steel for long lasting durability and dependability. Units provide a convenient, non wear method of object stability via magnetic force. Features iron surface plate for handling ease and demagnetization prevention. Type is Rod-Shaped w/ Internal Thread. Color is Red. Dimensions vary per model.