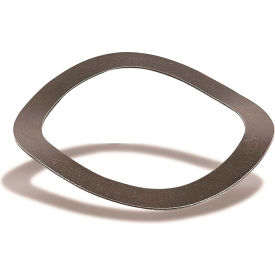 Stainless Steel Wave Springs
Stainless Steel Wave Springs Are Used For Applications Including Construction, Manufacturing, Industrial, And More.

Stainless steel wave springs are made of stainless steel for long lasting durability and dependability. Springs reduce axial end play for light to medium loads. Units accommodate ball bearing applications where limited deflection is available or required. During loading, devices expand less than curved springs for longevity. Wave quantity is equal to the number of contact points on spring side. Package quantity is 25. Finish is Plain. ASTM certified. Dimensions vary per model.