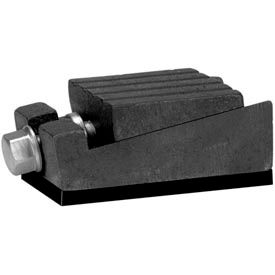 Machine Leveling Wedge Jacks
Machine Leveling Wedge Jacks Are Used For Providing Rigid Support On Large Industrial Machinery.

Jacks provide friction and vibration isolation on heavy equipment. Mating parts with spherical seats allow automatic adjustment for up to 7° of transverse compensation for uneven floors. Adjustments are easily made by turning adjustment bolts. Jacks without Pads are for leveling only. Jacks with Pads have a 1/2" thick oil resistant pad for friction and vibration isolation. Dimensions and features vary per model.