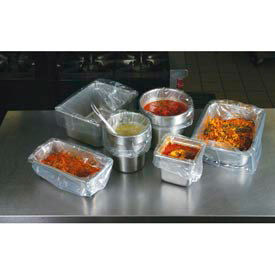 Nylon Bag Pan Liners
Nylon Bag Pan Liners Are Used For Baking, Roasting And Other Cooking Applications.

Nylon Bag Pan Liners are made from long lasting and durable nylon, and made to withstand temperatures of 400°F. Liners provide easy clean up and act as physical barrier between pan and residue for longer pan life. Available in a variety of sizes to fit most baking pans, roasting pans, steam table serving pans and cooking pots. Package quantity is 100 Liners Dimensions vary.