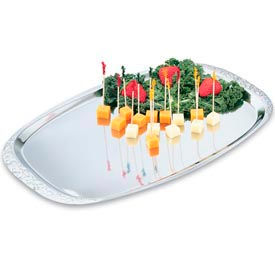 Serving & Display Trays
Serving And Display Trays Create Traditional Or Contemporary Looks For Buffets, Catering Events, Parties And Other Foodservice Venues.

Serving trays help create visually-appealing displays in a variety of foodservice environments. Display serving trays include Pedestals, Trays, Platters and Bowls in a variety of sizes, shapes and materials. Available colors include Bubble Glass, Stainless Steel, Chrome-Plated and Black. Choose from several trusted brand names.