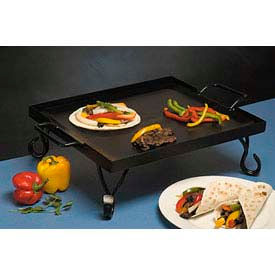 Wrought Iron Griddles
Griddles Are Perfect For Making and Serving Breakfasts, Grilled Sandwiches And More.

Griddles are made from heavy wrought iron for long lasting durability. Round, Rectangular or Triangular Griddles have non-stick finish and may be purchased separately or with a stand to complete the set. Griddles are available in different sizes to suit various cooking needs. Colors are Stainless or Black.