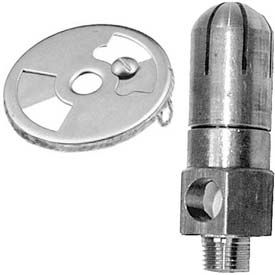 Oven Burner Replacement Parts
Oven Burner Replacement Parts Repair And Maintain Equipment Burners In Commercial Kitchens.

Oven Burner Replacement parts are manufactured to the direct standards of specific oven manufacturers for exact fit and long lasting performance. Air Mixers, Air Shutters, Burner Caps, Burner Jets, Coils, Flash Tubes, Gas Jets, Jet Burners and Tips available for American Range, Bakers Pride, CHG, DCS, Garland, Grindmaster, Groen, Imperial, Jade, Magikitch'n, Metal Masters, Montague, Rankin Deluxe, Southbend, Star and Vulcan brands.