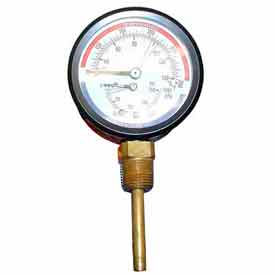 Booster Water Heater Parts
Booster Water Heater Parts Are The Used Replacement Parts For Repairs Of Water Heating Equipment In Commercial Kitchens.

Booster Water Heater Parts are made of high quality materials for long lasting durability and dependability. Variety of booster water heater parts help avoid time-consuming job of finding correct replacement components for water heaters and other hot water steam equipment. Used for food service repairs and installations. Types are Press/Temp Gauge, Pressure Reducing Valve and Thermometer. Dimensions, color finishes and quantities vary per type.