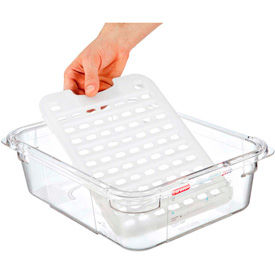 HDPE Drain Trays & Boxes
HDPE Drain Trays & Boxes Are Used For Foodservice Applications.

HDPE Drain Trays are made of high-density polyethylene to provide long lasting durability. Drain trays fit 1/1, 1/2, 1/3 and 1/4 size food containers and are HACCP compliant. Sanitary Drain Boxes are made of impact resistant, natural color, high density polyethylene. Used for thawing and draining fish, poultry, fruits and vegetables. Measures 20"W x 15"W x 5"H.