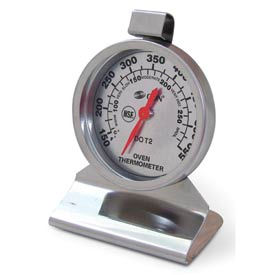 Oven & Grill Thermometers
Oven And Grill Thermometers Allow Clear Temperature Monitoring For Proper Timing Of Food Preparation.

Oven And Grill Thermometers feature stand-up base for easy visibility when placed on a grill or an interior oven rack. Select oven and grill thermometer models include a hook for rack hanging. Oven and grill thermometers are available in a variety of styles from several trusted brand names. Dimensions, temperature ranges and warranties vary per thermometer type.