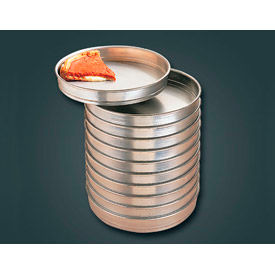 Straight Sided Pizza Pans
Straight Sided Are Used For Bakeries, Restaurants And Other Commercial Cooking Services Requiring Cake Baking.

Straight Sided are made of heavy duty 14 gauge aluminum for long lasting durability. Straight edges and smooth sides for easier cake extraction and perfectly round cakes each time. Types arePizza Pan Solid and Pizza Pan Solid w/Hardcoat. Pan diameters are4" to 20".