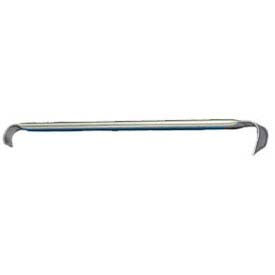 Bubble Poppers/Pan Grippers
Pan Grippers And Pizza Bubble Poppers Are Used For Restaurants, Caterers And Cafeterias.

Pan Grippers and Pizza Bubble Poppers are nickel plated with heavy tempered steel for long lasting durability. Grippers vary in size and strength, for safety with shallow or deep pans such as CAR, DEP and 4000 Series. Styles include Aluminum with Red, Aluminum, Silver, Nylon, Metal, and Nickel. Pizza Bubble Poppers even out crusts for consistent thickness and cook temperature. Pizza Bubble Poppers are available in Aluminum or Aluminum with Wood Handle. Dimensions vary per model.