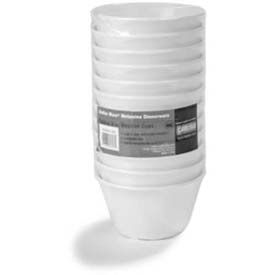 Carlisle Cash N' Carry
Carlisle Cash 'N Carry Servingware Is Popular For Use At Buffet Lines, Salad Bars Or In Cafes And Diners.

Foodservice Tableware is made of durable materials to withstand tough use by customers and wait staff. Variety of food serving items available including Cups, Bowls, Plates, Ramekins, and Pitchers to stock buffet lines and salad bars. Other essential food service pieces available are Heat Lamp, Check Holder/Tip Tray and Sugar Caddy. All servingware sold in case quantities for cost savings.