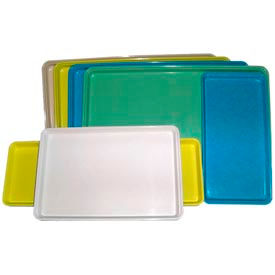 Fiberglass Display Pans
Fiberglass Display Pans Are Used For Showing All Your Baked Goods, Meat, Fish, Poultry, Deli Items And Confections.

Great for supermarkets, bakeries and delis. Present your kitchen's best on these attractive, easy to clean and stain resistant pans. Fiberglass pans withstand temperatures from -40 to 300°F. Perfect for display, delivery, storage or refrigeration.