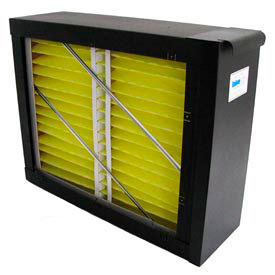 M Series Duct Mount Air Purifier
Duct Mounted Air Purifier Are In Duct Air Purifiers Used For Home Furnace Systems.

Filtering system effortlessly removes pollutants from indoor air. Duct air purifier can be quickly mounted in any position and sized to a variety of duct openings. This cost effective air purifier requires no electricity and very low maintenance. Media filter removes 98% of airborne particles as small as 5 microns. Measures 19-1/2 W x 4-1/4 D x 16 H overall. Choose between Black or Silver housing.