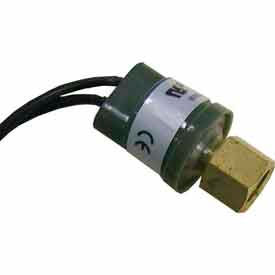 Supco Pressure Switches
Supco Pressure Switches Are Used As Replacements And For Use In Fan Cycling And Other Pressure Applications.

Supco Pressure Switches are commercial grade to provide long lasting durability. Replaces hundreds of small footprint air switches. Includes springs and orifice restrictors and hardware kit. Variety of types available.Tolerances are 5, 5 PSI, 10, 15 PSI and 15. Package quantity is 1. Open and Closed PSIs vary per type.