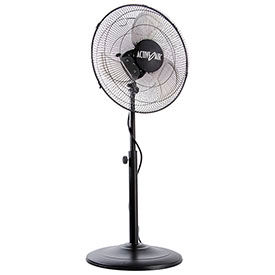 Active Air Pedestal Fans
Active Air Pedestal Fans Provide Superior Air Circulation for Workstations, Workshops, Offices, and more.

These fans offer continuous and optimal breeze comfort. Durable motor permits uninterrupted operation. Adjustable height in pedestal allows for efficient altitude adjustment. Durable fan and pedestal structure permit for sufficient usage in harsh grow room environments. Maximum high speed capacity is 1350 RPM. Dimensions vary per model.