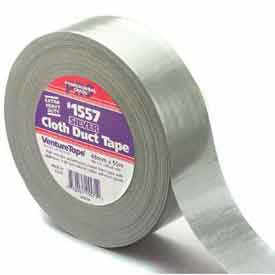 Industrial Grade Duct Tapes
Industrial Grade Duct Tapes can be used for most general purpose application, but are made with a stronger adhesive coating weight and thicker Mil, can also handle more demanding jobs in the commercial and industrial fields.

Industrial Grade Duct Tapes have a vinyl or polyethylene coated cloth backing with rubber adhesive that is superior to the Economy and General Purpose style, which makes this style more versatile in a range of applications. These Tapes come offered in a multitude of colors including Silver, Green, Red, Yellow, White, Black, Brown, and Orange.