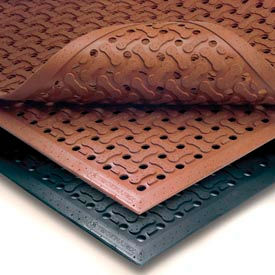 Superflow® Reversible Anti-Fatigue Mats
Superflow® Mats Are Reversible Anti-Fatigue Mats That Provide Floor Cushioning With Grease-Resistant Properties.

Superflow® mats measure 5/8 thick and feature molded-in beveled edges. Textured surface provides traction, while holes provide easy drainage during spills. Lightweight mat is oil resistant and easy to clean. Mats measure 3' x 5'. Available in Grease-Resistant Black or Grease-Proof Red.