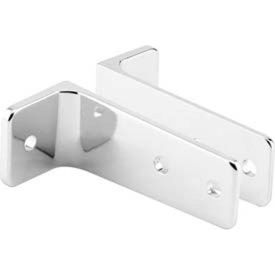 Bathroom Partition Brackets
Bathroom Partition Brackets Work With Major Manufacturers of Commercial Bathroom Products.

Bathroom partition brackets replace and restore bathroom partition and panel functionality. Styles include Angle, Mounting, Wall, H Bracket and U Bracket. Sizes range from 1/2" to 1-1/4". Colors available are Satin, Chrome and more. Brackets are compatible for use with Santana, Capital, Comtec, Knickerbocker, Accurate, Weis Robart, Sanymetal, Mills, All American, Solid Partitions and Rockville Partitions Manufacturers. Additional specifications vary per model.