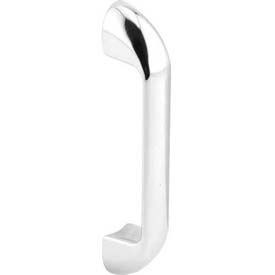 Bathroom Partition Door Pulls, Stops, and Hooks
Bathroom Partition Door Stops, Pulls And Hooks Are Designed For Use in Commercial Bathrooms.

Bathroom partition door stops, pulls and hooks are crafted from stainless steel, Aluminum and Zamak for lasting content support and durability. Coat Hooks are available with satin or chrome finish. The Aluminum Curtain Hook has an Anodized Clear Finish. Door Pulls are made from Aluminum, Stainless Steel and Zamak with a satin or chrome finish. Replacement Bumper Tip is available in Black or Gray rubber. Door Stops are finished in Brushed Chrome, Bronze, Polished Brass, Brass, Satin Nickel or Anodized Clear, Satin, Painted Aluminum and Chrome.