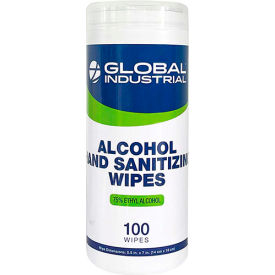 Hand Sanitizer Wipes
Hand Sanitizer Wipes Accommodate Benches, Desks, and Other Surfaces That Demand Repeat Surface Sanitization.

Hand Sanitizer Wipes are pre-moistened and contain germ killing formulas for quick and effective wipe downs. Each towel features an abrasive, non-scratching fabric for easy sanitizing while applying pressure. Sanitizer containers are compact, lightweight, and completely enclosed when not in use to preserve cleaning results from each towel. Available Capacities are 75, 80, and 150. Additional specifications vary per model.