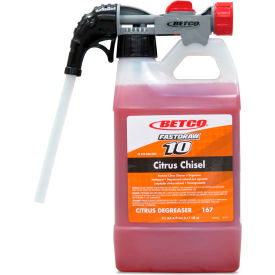 Betco Chemical Dispensers
Betco FASTDRAW PRO Airgap Product Locking Chemical Management System, 4 Chemicals - 9159900

The most durable, versatile and simple 4 bay locking chemical management system on the market. The durable looking exterior is matched by a robust 3 point lock for each door and hinges that with stand the toughest cleaning environment. The dispenser is designed to dispense to bottles or buckets from each bay and can be mounted in a corner or flat walls. Filling quart bottles has never been more simple, slide the fill tube into the bottle and push up.