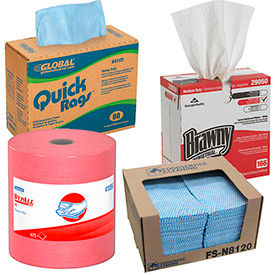 General Purpose Wipers
General Purpose Wipers offers a versatile matrix of absorbency, softness, durability, non-linting and strength.


As absorbent as cloth, with enough durability to handle solvents and large amounts of liquid spills.
Cleans the full spectrum of surfaces, from smooth glass to rugged machine surfaces.
Available in jumbo rolls, regular rolls, pop-up boxes, or 1/4 folded.