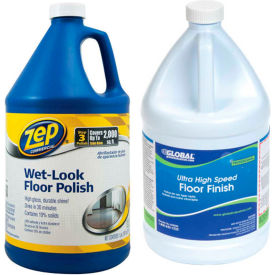 Floor Finishes
Floor Finishes Accommodate Floor Surfaces In Need of Coat Refurbishing.

Floor finish restores and protect floors with a glossy and scuff resistant coating.


Designed for use with high speed buffing and burnishing machines.
Use on resilient tile, terrazzo, and other floors that are frequently buffed and burnished.
Meets or exceeds ASTM D-2047 standards for slip resistance.