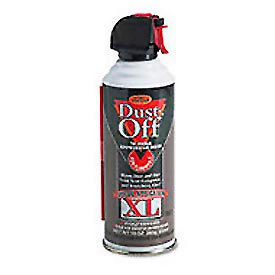 Dusters & Keyboard Cleaners
Dusters and Keyboard Cleaners Extend The Life Of Keyboards, Printers, Computers and Other Electronic Equipment.

Dusters and keyboard cleaners provide compressed air and gas dusters quickly blow away harmful dusts and lint contaminants from computers. Strong dusters are completely safe and non-ozone depleting. Units featureextra strength power duster offers 75% more strength than regular dusters for tougher jobs. Use the non-flammable dusting spray in environments where flammability is a concern. Keyboard dusters feature extension wands for hard-to-reach spaces. Keyboard wipes also available. Additional specifications vary per model.