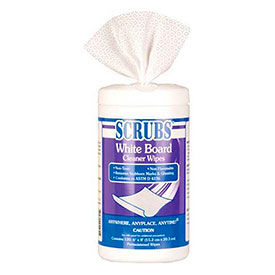 Heavy Duty Whiteboard Cleaner
Heavy Duty Whiteboard Cleaner Cleans Dry Erases Marker Residue.

Heavy Duty Whiteboard ghosting and residue from any whiteboard, marker board, dry-erase board, dry-wipe board, or pen-board. Restores whiteboard surface to like-new condition, without effecting surface for future use. Earth Friendly Products® are Non-toxic, readily-biodegradable, pH balanced formula is made using sustainable, plant-based ingredients. Product is free of synthetic perfumes and dyes, greywater and septic safe. Whiteboard Cleaner available in Squeeze Bottle, Bottle, Pail, Wipes or Drum. Recognized by the EPA's DfE and USDA's Biopreferred Program.