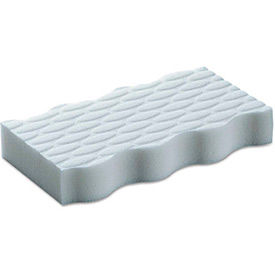 Melamine Eraser Sponges
Melamine Eraser Sponges utilizes ultra-fine abrasive power to wipe away stains, marks and residue in even the smallest grooves and pits with no chemical cleaners or soaps required.


Clean only using water.
Made with open-cell foam melamine, which is as hard as glass, but is flexible and absorbent like cellulose.
Not recommended for delicate varnished or polished surfaces that are easily scratched.