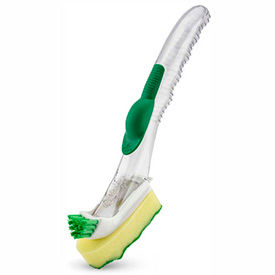 Dish Wands
Dish Wands are a convenient way to scour pots, dishes and silverware without direct hand contact with dirty surfaces.


Some models feature dish soap reservoir for controlled dispensing without waste.
Angled head allows for increased scrubbing leverage on deep pots and pans.
Sponge head refills with integrated scouring pads allow efficient cleaning.