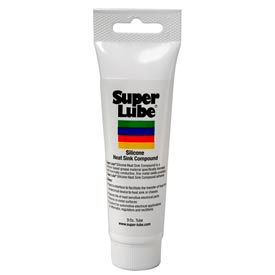 Silicone Heat Sink Compound
Super Lube® Silicone Heat Sink Compound Facilitates The Transfer Of Heat From An Electrical Device To Its Heat Sink Or Chassis.

Heat sink compound is a blend of pure silicone oil with thermally conductive, fine metal oxide powder. Will not harden, dry out or melt. Extends life of heat sensitive electrical components. Meets ISO 9001 standards. NSF approved.