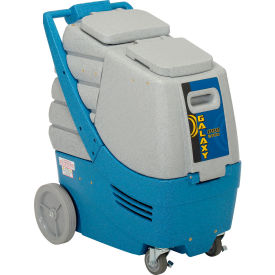 EDIC Box Carpet Extractors
EDIC Box Carpet Extractors Accommodate Carpet Cleaning, Spot Cleaning, and more.

EDIC box carpet extractors provide on demand heat for enhanced floor care operations. Carpet extractors contain sizable gallon capacities housed within each portable unit. Practical design allows for a standard bucket to fit under the drain valve for easy emptying. Wheel casters and extended push handle provide mobility and transport to worksite locations. Additional specifications vary per model.