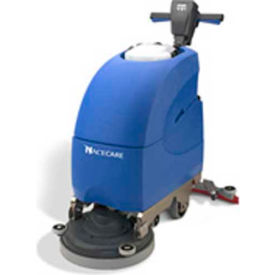 NaceCare™ Floor Scrubbers
NaceCare™ Floor Scrubbers Are Used For Commercial Cleaning Applications.

NaceCare™ Floor Scrubbers are made of steel and polyethylene to provide long lasting durability. Floor scrubbers provide continuous floor scrubbing by applying cleaning solutions, scrubbing and removing dirty residue. Available types are Battery Scrubber or Electric Scrubber. Solution and recovery tank capacities range from 5 -32 gallon sizes. Cleaning widths range from 16" - 26". Other specifications vary.