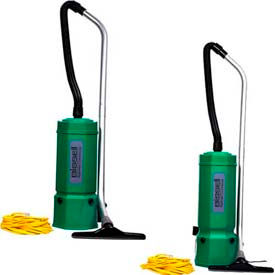 Bissell Backpack Vacuums
Bissell Backpack Vacuums Are Lightweight Commercial Vacuum Cleaners With Professional Suction Power

These Bissell backpack vacuums are available in 6 Quart and 10 Quart, both units feature a 4 foot hose, to provide maximum cleaning reach. Units include floor, rug, upholstery and crevice tools that allow for an easy clean in any application. Comfortable design with cushioned shoulder straps, and adjustable straps to suit a variety of builds. Units offer 2 high quality disposable bag options.