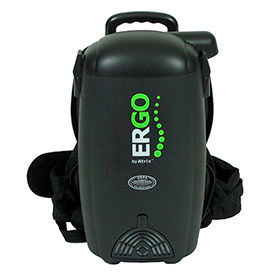 Atrix HEPA Backpack Vacuum Cleaner
HEPA Backpack Vacuum Cleaners And Blowers Provides A Cost Effective Solution For Comfort, Power And Fine Filtration.

Atrix International backpack vacuums offer a multiple stage, high efficiency HEPA filtration system. Comfortable, lightweight fit with shoulder and waist straps provide ergonomic support. Long cords or cordless battery powered and rechargeable options available. Tool kit includes necessary nozzles, upholstery tools, flexible hoses, floor brushes, micro cleaning tools, wands, and more. 3-Quart filter capacity or higher. Light weight yet still delivers a strong motor and powerful suction.