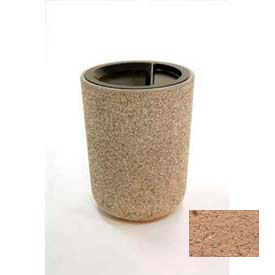 Concrete Ash-N-Trash Waste Receptacle
Wausau Tile Ash-N-Trash Waste Receptacles Provide Dual-Purpose Waste Collection For Outdoor Spaces.

Wausau Tile Ash-N-Trash Receptacles are made of steel-reinforced concrete with an aluminum top for long lasting durability. Has a 31 gallon capacity. Measures 24" Diam. x 33" H. Container color is Tan. Available lid colors are Black, Gray and Bronze.