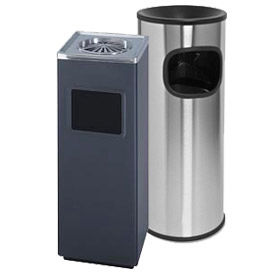 Steel Ash And Trash Receptacle
Steel Ash And Trash Receptacles Allow For Convenience In Disposal Of Cigarettes And Other Refuse.

Steel Ash and Trash Receptacles feature a compartment for depositing trash with a built-in spun aluminum ash tray on top. Trash receptacle features a bag bracket holder for secure placement of trash bags. Available in Round, Half-Round or Square styles.