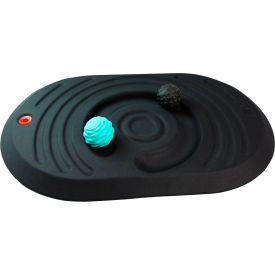 Floortex® AFS-TEX® Standing Platform
AFS TEX Standing Platforms Are Designed For a Variety of Standing Industrial or Residential Workstations.

AFS TEX Standing platforms include ergonomic foot roller balls for convenient muscle relief exercises. Anti-slip base offers added stability on all floor types. Anti-microbial design and texture protects the mat surface and is also suitable for barefoot users. Compact, lightweight design is easy to store and transport. Mats are ideal for use with standing desks or counters. Additional specifications vary per model.