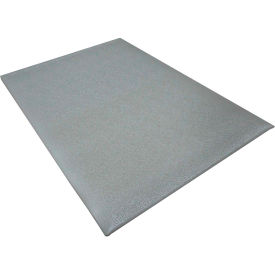 Transforming Technologies ESD Floor Mats
Transforming Technologies ESD Floor Mats Are Designed For Areas Where Static Control Is an Obstacle.

Transforming technologies esd floor mats are designed of vinyl PVC material to work on dissipative floors without grounding due to its conductivity. Material provides lasting durability. Evenly spaced comfort dome on the conductive surface of the mat provides superior anti-fatigue relief. Comfort Dome recovers/rebounds more rapidly for energizing responsiveness not found in other mats. Available in ESD Anti-Fatigue Floor Mats and ESD Floor Runner styles. Choose from Stock size or Full 60' rolls in 1/8", 3/8", 5/8" or 1" thickness. Black, Brown and Gray color finishes with surfaces such as Pebble, Diamond, Dome and V-Groove. Mats meet or exceed requirements of ANSI ESD-S20.20 and the recommendations of ESD STM7.1. Specifications vary per model.