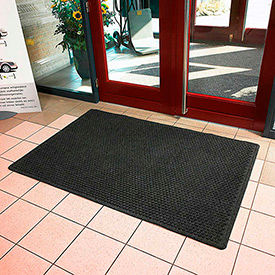 NoTrax® Aqua-Trap® Entrance Mats
NoTrax® Aqua-Trap® Entrance Mats

A unique yet highly functional indoor entrance mat with a molded bubble pattern that facilitates the scraping and drying process while a patented raised "Aqua Dam™" border forms a perimeter on all four sides of the mat retains moisture and debris. Aqua-Trap® features an antimicrobial carpet treatment that stops bacteria and germs at the entrance. An extremely durable rubber backed mat, has a highly fashionable look that features carpet-to-the-edge to blend with its surroundings and contemporary color choices to match any decor.