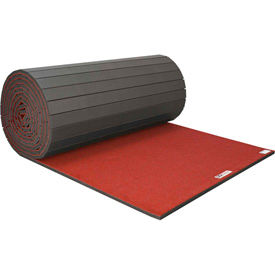 EZ Flex Sport Mats Cheerleading & Gymnastics Mats
Flexible Rolling Feature Makes Set Up And Storage Fast & Easy

EZ Flex cheerleading and gymnastics floor mats deliver incredible quality and value. Allows full competition mats to be set up or taken down in minutes. Perfect for multi-purpose facilities where mats have to be moved frequently. A full mat is light enough to be rolled across the floor by just one person, or carried by two. Includes hook and loop storage straps. Standard carpet/foam construction. Limited 3 year warranty.