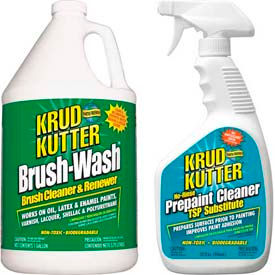 Paint Cleaners and Removers
Paint Cleaners and Removers Provide Heavy Duty Surface Maintenance for Masonry, Repair, and more.

These cleaners are made from a variety of cleaning chemicals for paint removal efficiency and long lasting use and durability. Wide selection of types and formulas available to safely clean and strip paint from brushes, roller covers, spray guns, tips and other parts. Available in a variety of types and popular brands to meet job requirements. Sizes and coverages vary per type.