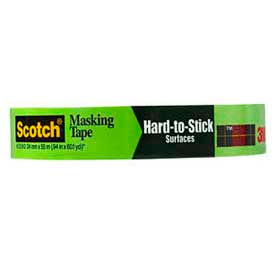 Painter's Masking Tape
Painter's Masking Tape is used for Painting and Retouching.

Painter's Masking Tape can be easily applied to any rough, uneven, hard-to-stick surface. This high-adhesion painter's tape conforms to rough surfaces such as stucco, concrete, wood or brick and is designed for use on lacquer coating. The masking tape won't lift, curl or transfer adhesion. Sold in carton quantities. Types include Delicate, General Purpose, High Performance, Industrial Grade, Light Duty, Light-Medium Duty, Polyester, Premium, and Utility. Other dimensions vary per type.