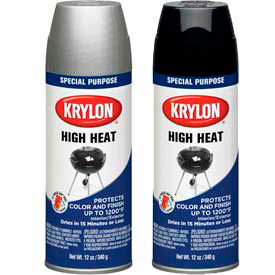 High Heat Paints
High Heat Paint
High Heat Paints are special purpose paints that withstand temperatures up to 1000°F. Satin finish provides a clean, durable look and dries to touch in minutes.
Recommended Uses:
Steam pipes, heaters, boilers, furnaces, radiators, diesel and gasoline engines and gas grills.
Must be 18 or over to purchase this product.