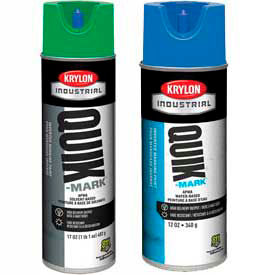 Marking and Striping Paints
Marking and Striping Paints Accommodate Surfaces In Need of Aerosol Spray Coating.
Marking and striping paints are ideal for use on concrete, asphalt, loose gravel, and grass surfaces.
Quick-Drying
High output spray
Formulated for high traffic use; resists peeling and chipping
Available in multiple formulations
Recommended Uses:
Parking lots, aisle marking, sporting events, and any other marking application
Must be 18 or over to purchase this product.