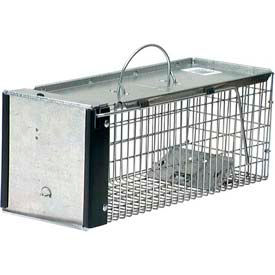 Havahart Live Animal Traps
Havahart Live Animal Traps are the humane way to capture and relocate pest animals.


Galvanized steel one-piece wire mesh for resistance to rust and secure trapping.
Easy Set® traps one-handed easy setting and release of animals without ever having to touch the doors.
2-Door traps allow animals to approach from either direction.