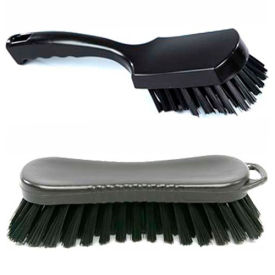 LPD Trade ESD Brushes
LPD Trade ESD Brushes Allow Easy User Maintenance While Preventing Static Discharge For Janitorial, Commercial, Manufacturing, and Other Related Applications.

These brushes feature a combination of stiff natural hair and conductive hair for lasting reliability and superior flexibility. The conductive polypropylene construction is durable and prevents static shock for maintenance and cleaning safety. Features conductive handles and bristles. Black color finish. Dimensions, types, and bristle materials vary per model. Note: Brushes are made of conductive material and should never be used in close proximity of live current/wires for safety.