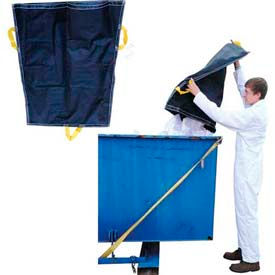 Pallet Rack Trash Bag
Economical Pallet Rack Trash Bag

This rugged waterproof polyester trash bag features "S" hooks for hanging on pallet rack uprights. Ideal for warehouse and factory spaces. Easy to mount in multiple locations, makes emptying liner simple. Three handles are included to help with lifting and emptying. Two steel grommets per side help with installation. Black with yellow handles and printed in white lettering is "General Waste". Measures 37"W at top and 25"W at bottom, 40"H.