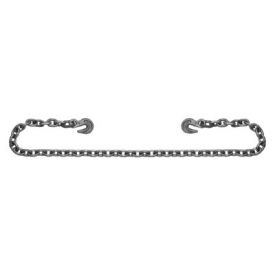 Advantage Sales Binder Chains
Binder Chains are designed to Securely Fasten Two Chains Together in order to Haul Heavy Equipment for Transfer purposes.

Binder Chains are forged from carbon steel and alloy materials to offer long-lasting durability. Round cross section shape allows for easy and secure hook-hook end connections. Binder chains can be used for load binding, towing and cargo of different weights. Binder Chains are available in a variety of grades and lengths.