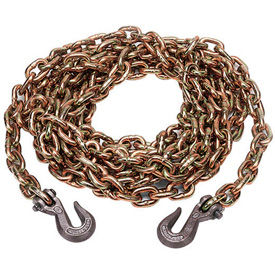 Kinedyne Chain Assemblies
Kinedyne Chain Assemblies Are Designed to Stabilize Large Loads.

Kinedyne chain assemblies confine and hold together heavyweight shipment containers. Grade 70 steel construction offers rigid functionality and support. Diameter range is 3/8-5/16". Working load weight capacity range is 4700-6600 lbs. Units come fully assembled with no need to attach grab hooks. Specifications vary per model.